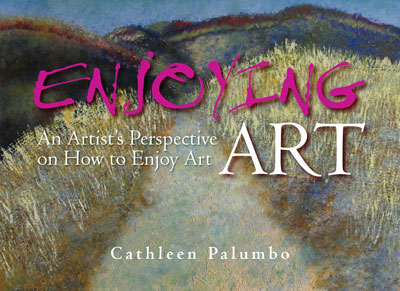 "People sometimes express the notion they don't know much about art and so feel unsure about it. They have a vague idea that you have to study art in order to be allowed to truly enjoy it. Art historians, curators, and critics have an in depth knowledge of what many artists have produced, their skills, methods, styles, and cultural influences. The true enjoyment of art comes from the attraction an individual has to a painting. This book is my attempt to express in words what I experience when I create as well as when I look at other artists' work. I hope to open up for you a new way of seeing art and allowing it to enrich your world."
Available through Amazon.com for $9.99 or directly from me for $7.99.
Click here to order.
High Quality Reproductions

Archival quality prints of many paintings are available.  Prints are numbered, signed, and include a Certificate of Authentication.
Pricing for these high quality, archival reproductions are based on size, generally from $75 to $500.
Pricing does not include shipping.

Visit my Square Store at www.cathleenpalumbo.shop or email me at orders@cathleenpalumbo.com.
Archival Quality Greeting Cards
Visit my Square Store at www.cathleenpalumbo.shop for a growing selection of greeting cards. Prices are $8 for a single card and $25 for a set of 5 cards.  The dimensions are 5.5" x 7.4"