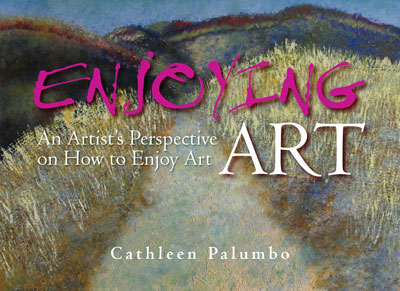 "People sometimes express the notion they don't know much about art and so feel unsure about it. They have a vague idea that you have to study art in order to be allowed to truly enjoy it. Art historians, curators, and critics have an in depth knowledge of what many artists have produced, their skills, methods, styles, and cultural influences. The true enjoyment of art comes from the attraction an individual has to a painting. This book is my attempt to express in words what I experience when I create as well as when I look at other artists' work. I hope to open up for you a new way of seeing art and allowing it to enrich your world."
Available through Amazon.com for $9.99 or directly from me for $7.99.
Click here to order.
High Quality Reproductions

Archival quality prints of many paintings are available.  Prints are numbered, signed, and include a Certificate of Authentication.
Pricing for these high quality, archival reproductions are based on size, generally from $75 to $500.
Pricing does not include shipping.

To order, call (505.927.6210) or write (orders@cathleenpalumbo.com) for a quote.
Small Prints

Archival prints in a small format -- 8.5" x 11" -- for $25 per print plus shipping costs. These paintings are professionally photographed and printed, ready for sale.

The paintings shown below are available.  All of the Faces Series are available.  Other paintings may be available, so check out my web site and let me know if you see something you would like.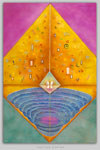 Cards: professionally reproduced and printed on archival paper 5.5" x 7.4" cards in sets of 5 for $25 plus shipping.

Set #1 - El Rito Series
Set #2 - Sampler - A Magpie Dreams a Nest, Beyond Fear, The Center of My Galaxy,
The Seasons Out My Backyard, You Are Here
Set #3 - Tree People Series
Set #4 - Plum Island Series
Set #5 - Fossil Cells of the Self - set of 5

or 5 cards of one of the above

or combinations of your choice of 5

Click here to order
Poster Style Prints of The Faces Series

The series is on going. For every consecutive 10 paintings, I make a poster. So far, six posters have been created, each containing ten paintings.
Printed on archival paper, these poster-style prints are available in four sizes:

5" x 7" ($15)
8" x 10" ($25)
11" x 14" ($35)
16" x 20" ($45)

Pricing does not include shipping.